Blue Water Spa is committed to intentional growth.
We vow to never settle.

Our mission in our fully-integrated medical spa and cosmetic surgery practice, is to carefully research for our clients and patients, which treatments and procedures are safe, effective and appropriate. We only incorporate aesthetic technologies and procedures into this practice, which have been scientifically and reproducibly demonstrated to be just that: safe, effective and appropriate.

At Blue Water Spa, we have a board-certified plastic surgeon, Dr. Michael Law, onsite who directly oversees all treatments. Our facility adheres to the safety, cleanliness and truth in advertising guidelines outlined by the NC Medical Board and The American Society of Plastic Surgeons.


Every provider reviews patient medical history and previous treatment notes prior to each visit in order to ensure maximum safety and treatment efficacy. Patients who are not candidates for a particular service will not be advised to receive treatment.

Blue Water Spa does extensive research and in-house trials on every treatment that is offered. After thorough analysis, there are some treatments that we have decided not to perform based on inconsistent results.

We do not offer "cookie cutter" treatments at Blue Water Spa. Our providers utilize our aesthetic tool box to address our patients' individual needs. From your very first visit, your aesthetic needs will be assessed and a customized treatment plan will be developed. We also see patients of all ages – from teens, 20's, 30's, 40's, 60's and beyond.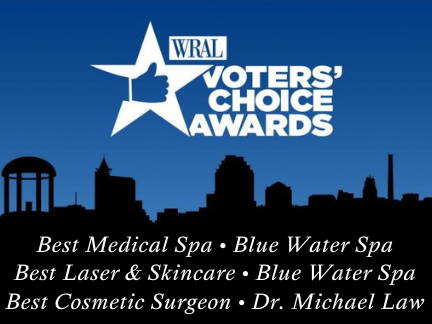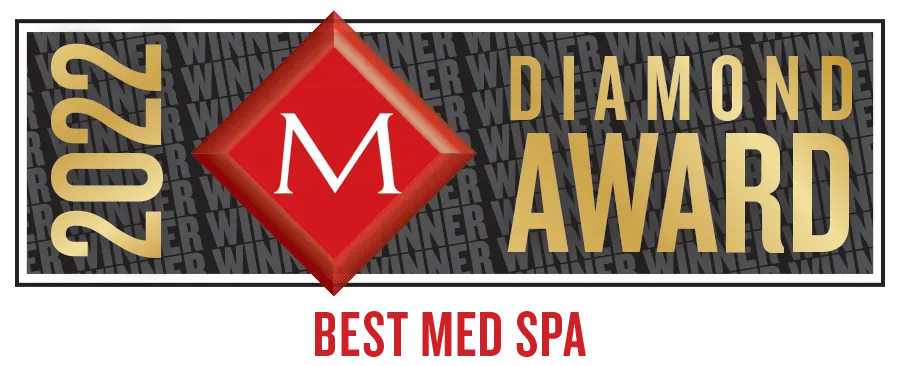 Blue Water Spa is eternally grateful to those who serve our community. As a token of our appreciation, we pay-it-forward by giving back to the individuals who sacrifice and give so much for us!
We offer exclusive discounts for teachers, nurses, doctors, and military personnel with a valid ID.

Blue Water Spa has been voted Best Place to Work in Raleigh. Our staff receives complimentary services in all departments as well as complimentary products. So when you ask for recommendations you will receive first-hand experience feedback about their personal results, which will help to guide you in the right direction.
At Blue Water Spa, we are accepting of all individuals regardless of race, religion, gender, ethnicity, or sexual orientation. We are constantly taking steps to better ourselves, and continue to make strides in Gender and Sexual Diversity.

Blue Water Spa is part of the Founders Triangle at the LGBT Center of Raleigh, and has donated over $15,000 in gift certificates.

We utilize lasers to treat all skin colorsand complexions, resulting in safe and effective treatments for everyone.


Blue Water Spa continues to do all we can to make a safe space for our ENTIRE community, including LGBTQIA+. We frequently perform and welcome transgender laser hair removal. The LGBT community has been loyal to Blue Water Spa, and we thank and appreciate them for making our community vibrant and loving!

We have bilingual concierge staff so that we can efficiently communicate with the individuals in our community.
At Blue Water Spa, we are advocates for the health and safety of our patients and the environment.
Blue Water Spa is a 1% for the Planet partner where we donate 1% of our annual sales to environmental causes.
We are a proud partner with Trees for the Future to invest in our earth. Blue Water Spa has planted over 300,000 trees. For each patient who receives a service such as Botox, Filler, CoolSculpting, Emsculpt or Emsella, 10 trees are planted.


What's good for the environment is also good for you! Our Blue Water Spa products are both transformative and ethical. Our medical-grade skin care products are clean and leaping-bunny certified. Our Blue Water Spa SPF is reef friendly and ocean friendly, so your purchase is keeping one of the most valuable ecosystems on earth safe!

By incorporating daily recycling and weekly composting into our office protocols, Blue Water Spa is environmentally-friendly, even behind the scenes.

Many of our goods, from the Blue Water Spa gift bags down to the water cups are all bio-degradable.
Philanthropic Partnership 
Blue Water Spa has been voted Top Corporate Philanthropist by Triangle Business Journal. When you make a purchase from our practice, you give back to the community. While we are a small business, we are BIG on giving!
Blue Water Spa, and our loyal clients have: built a nursery for homeless infants at The Raleigh Rescue Mission; built a Learning Center for At-risk youth at the Boys and Girls Clubs of Wake County; provided more than 1 million meals through our donations of food and funds; donated over $100,000 to the Boys and Girls Clubs of Wake County.

We continue to regularly support more than 100 local charities and non-profits. Blue Water Spa always supports local by highlighting other local, small businesses, and our events are catered locally so that we can reinvest in our local economy.

We are proud to offer beautiful Designed for Joy handmade earrings, bags and other goodies as our gift when you receive your favorite services such as Botox, filler, laser or skin care services. Designed for Joy provides safe, dignified work for women who have been through the unimaginable. They provide living wage work hours while building confidence and refreshing resumes.
Blue Water Spa supports over 200+ charities. You can visit our website for more information on this.